Construction supervision of the Ventspils Music Secondary School with the function of a concert hall
Client: Municipal institution "Ventspils communal administration"
Project completion period: 2016. – 2019.
Project description: Two globally unique musical instruments, a concert hall with a large and a small hall, the State Ventspils Music Secondary School, a music library, a sound recording studio, a musical instrument store – all of this is combined in one 8,000 square metre building – a building that is the largest cultural education institution under the control of the Ministry of Culture outside Riga and where almost 500 music school pupils will study in the future. This ambitious facility, construction supervision of which was carried out by Firma L4, – State Ventspils Music Secondary School and Concert Hall Latvia – was put into operation at the beginning of July 2019 after two years of construction. The construction of the building includes well-thought-out energy efficiency and multifunctional room solutions, such as a transformable façade for organizing open-air concerts in the summer or a heat pump system built into the building's piles to ensure low heat loss in the coldest months of the year. In total, 13 different energy efficiency-enhancing technologies have been built into the building, which makes it a unique facility in Latvia. It is the building facility full of challenges, where budding musicians meet today with world-renowned virtuosos!
Services provided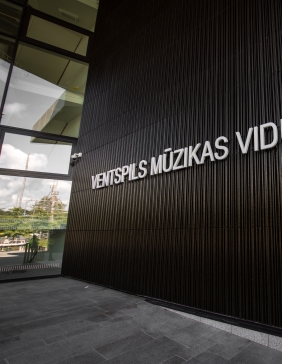 View all services